Sheer Curtains
Improve the ambience in your home through sheer curtains
If you are wanting to change the tone of your home, adding sheer curtains are a great, stylish choice with amazing versatility. And Missives Design Studio can help! We provide a huge range of sheer curtains to residents all over Samford Valley and Greater Brisbane, offering years of industry knowledge and experience to help you choose the best sheer curtains for your needs. Whether you are looking to create a beautiful transition between indoor and outdoor areas or are wanting to take the edge off the incoming sunlight in a room (or something else entirely), give us a call for more information and assistance now.
Stylish range of sheer curtains chosen by designers
When it comes to sheer curtains, Missives Design Studio offers a broad range of choices to suit all your window covering needs. White sheer curtains, black sheer curtains, sheer linen curtains, grey sheer curtains… the list goes on. No matter the size of your room or the atmosphere you are hoping to achieve, our team can suggest sheer curtains to create a beautiful space each and every time, offering you peace of mind that you are dealing with qualified interior designers throughout the process.
Why choose sheer curtains for your home?
So, what makes sheer curtains a great choice for various rooms in your home?
They diffuse light, making them a great light filter if you are still wanting some sunlight into a room (but want curtains too!).
They add privacy to a room during the day.
They are a great way to layer, as they work well with other options such as blockout curtains and roller blinds.
They are very versatile, working-in with both traditional and contemporary-styled homes.
They make the room appear as if it has more height.
And that is just the beginning! Speak to our designers about all the other benefits that sheer curtains can bring to your home today.
What benefits can we offer when it comes to sheer curtains?
Qualified interior designers offering practical yet stylish recommendations.
Customised window covering solutions.
A large range of sheer curtains to choose from.
We only deal with top quality products.
We have years of industry experience and knowledge.
We listen to your ideas and provide options to suit your exact needs.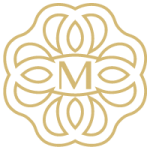 Speak to our designers about sheer curtains
If you would like to speak to our designers regarding sheer curtains, or any other window furnishings, give Missive Design Studio a call on 0407 033 924 or book your free Missives Consultation today. We can help with all your sheer curtain needs in a professional and pragmatic manner, so get in contact now!
© Copyright 2019 - Missive Design Studio, All Rights Reserved | ABN: 73802737298
Book Your Free Missives Consultation