Door Curtains
Have you ever considered door curtains for your home?
If you haven't, you should! Door curtains are a great addition to any home and, at Missives Design Studio, we specialise in door curtains for almost any space. Our team of interior designers can provide customised, practical solutions when it comes to the best window coverings for your home, offering you peace of mind that you are dealing with the experts. Get in contact today if you would like to know more!
Door curtains chosen by designers
The collection of door curtains offered by Missives Design Studios has been collated by qualified interior designers, ensuring that the choices available to our clients are top quality and from reputable brands. From differing fabrics to varying sizes and lengths, we understand that everyone's needs vary, which is why we offer such an extensive range of options. Our team can then assist with the sometimes overwhelming task of choosing the best door curtain for your home, making the process both stress-free and smooth.
Stylish sliding door curtains
Sliding doors in your home offer ease and practicality, and sliding door curtains are a great addition for both functionality or just style (or both!). They can filter light coming in, offer insulation and offer a beautiful ambience to a room, all while looking great. Speak to one of our interior designers today about the options available to you, your home and your sliding doors now!
How can we help you with door curtains?
Missives Design Studio can assist in a variety of ways when it comes to door curtains:
We have qualified interior designers assisting with the process, offering extensive knowledge and professional experience
We offer a comprehensive range of door curtains in all shapes and sizes.
We listen to you and ensure our recommendations suit your exact needs.
We understand that one size does not fit all, which is why all advice we provide is customised to you.
We offer a flexible and practical approach, which allows the best results every time.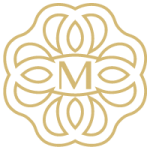 Your door curtain experts
If you would like to know a little more information regarding door curtains and their benefits, or would like to speak to our friendly team regarding other options such as blinds or shutters, give Missives Design Studio a call today on 0407 033 924 or book your free Missives Consultation.
© Copyright 2019 - Missive Design Studio, All Rights Reserved | ABN: 73802737298
Book Your Free Missives Consultation