Blackout Curtains
In need of blockout curtains for various rooms in your home?
Is your bedroom in need of total darkness after the sun rises, or does your lounge room need blackness so you can watch the TV properly? Blackout curtains are your answer, and Missives Design Studio are the team to call. Our interior designers have considerable experience when it comes to assisting people in Samford Valley and Greater Brisbane in choosing blockout curtains to suit their needs, so give us a call today if you would like to know more about how we can help!
What are blockout curtains?
Blackout curtains are a window covering that is designed to keep out unwanted light when they are fully drawn. They can be made from a variety of different materials, however are always designed to fully block out light when closed. Blackout curtains are commonly used by those who require complete darkness during the day, such as night shift workers or families with children who take day naps.
Top quality blockout curtains
In order for blockout curtains to do their job properly, they must be constructed from the proper materials and expert craftsmanship. At Missive Design Studio, we only deal with top quality blockout curtain options, ensuring our customers receive the best on offer. We also use Silentgliss curtain tracks, including hand operated, cord operated and motorised options, ensuring the smoothest movement possible throughout.
Experienced and professional blockout curtain team
The designers at Missives Design Studio have considerable know-how when it comes to blockout curtains, as well as an understanding of the importance of doing their job all day long. Whether you require blockout curtains for your bedroom, lounge room, guest room or any other room imaginable, we can provide options that fit your needs and circumstances. Speak to our team about how they can assist now.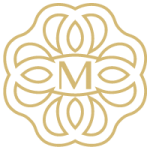 Reliable blockout curtains for your home
If you would like to speak to Missives Design Studio regarding blockout curtains, or would like to speak to our team regarding installing curtains or other window furnishings in your home, give us a call on 0407 033 924 or book your free Missives Consultation today.
© Copyright 2019 - Missive Design Studio, All Rights Reserved | ABN: 73802737298
Book Your Free Missives Consultation